» Featured, Living the VanLife, Travel » Duluth and the coincidence of the Edmond Fitzgerald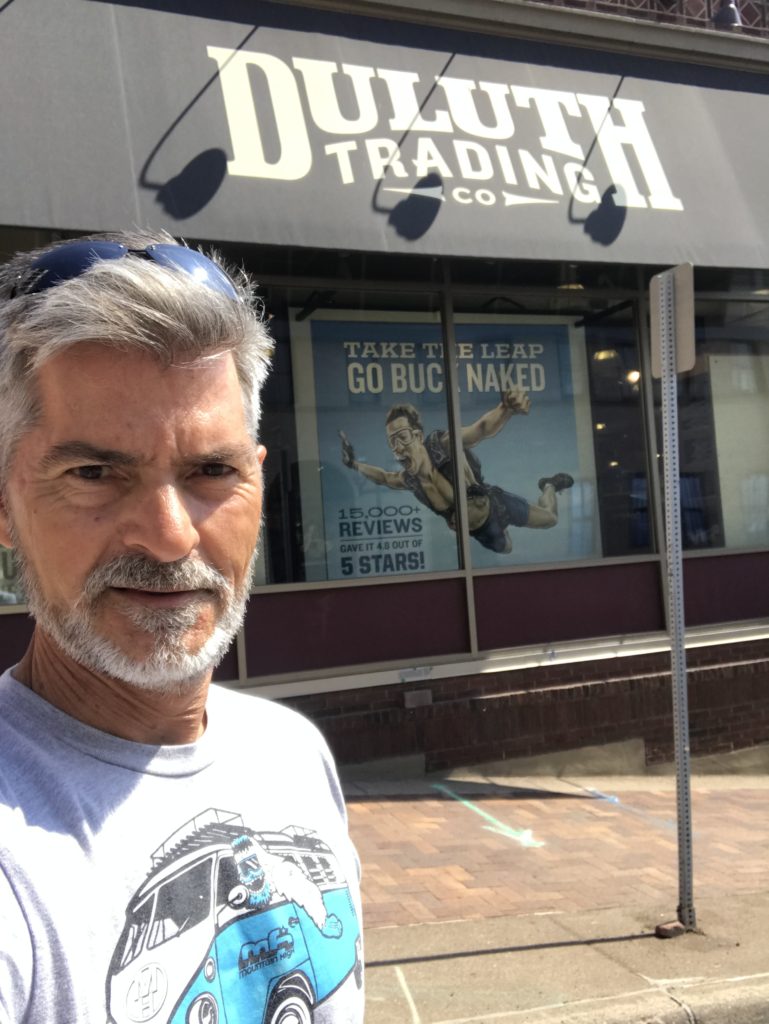 Before today, I thought Duluth was just the brand behind Men's Buck Naked Performance Boxer Briefs. I was wrong. Among the many new things I've learned about the city of Duluth in the last 48 hours is that it's positioned along the western edge of Lake Superior and that the Edmond Fitzgerald – that ill-fated iron ore freighter Gordon Lightfoot composed a Billboard Number 2 hit about in 1976 – sailed from this twin harbor town the day before it sank with all 29 hands during a horrendous lake storm in November 1975.
Now, you probably experience as many coincidences in your daily life as I do in mine, so you may not be wowed about what comes next. Fact is, the Fitzgerald crossed my mind last week while I considered whether to baptize my VW Eurovan under the name "Jimmy Choo," a decision I made because space-wise, my new wheels have even less space than my crackerbox-sized home. A friend said I needed to give my camper van a female name as is frequently the case with watercraft. I didn't necessarily agree. There are plenty of ships with male names. That's when I first recalled the Edmond Fitzgerald.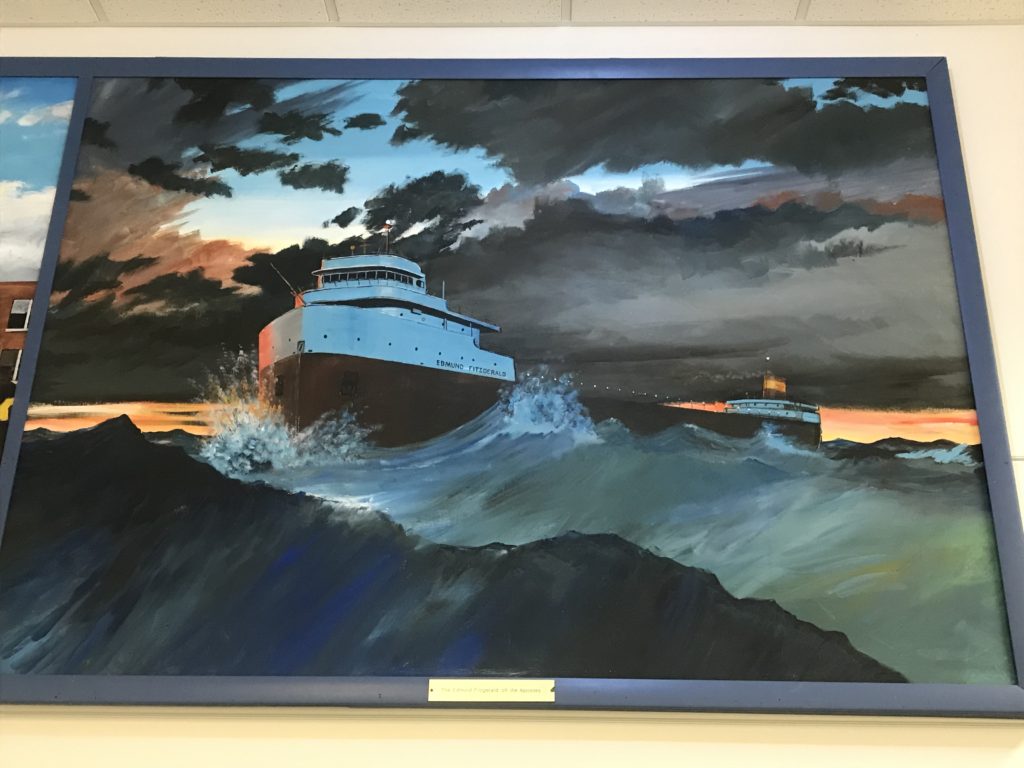 Fast forward to yesterday. I'm wandering through the stacks of a public library near the harbor when I turn to notice a dramatic 5 ft. x 7 ft. wall painting of a massive ship in turbulent waters. "Edmond Fitzgerald" is painted in block letters across the bow. I brake in mid-stride and gaze at it lovingly as the lyrics to Lightfoot's ballad – a personal fave – suddenly fill my ear. After completing my stride I find myself then standing in front of the library's info center and notice a flyer advertising boat harbor tours. "On it," I say to myself. So this morning, I board a puddle jumper with the name "Vista Star" for a highly-interesting 90-minute guided tour.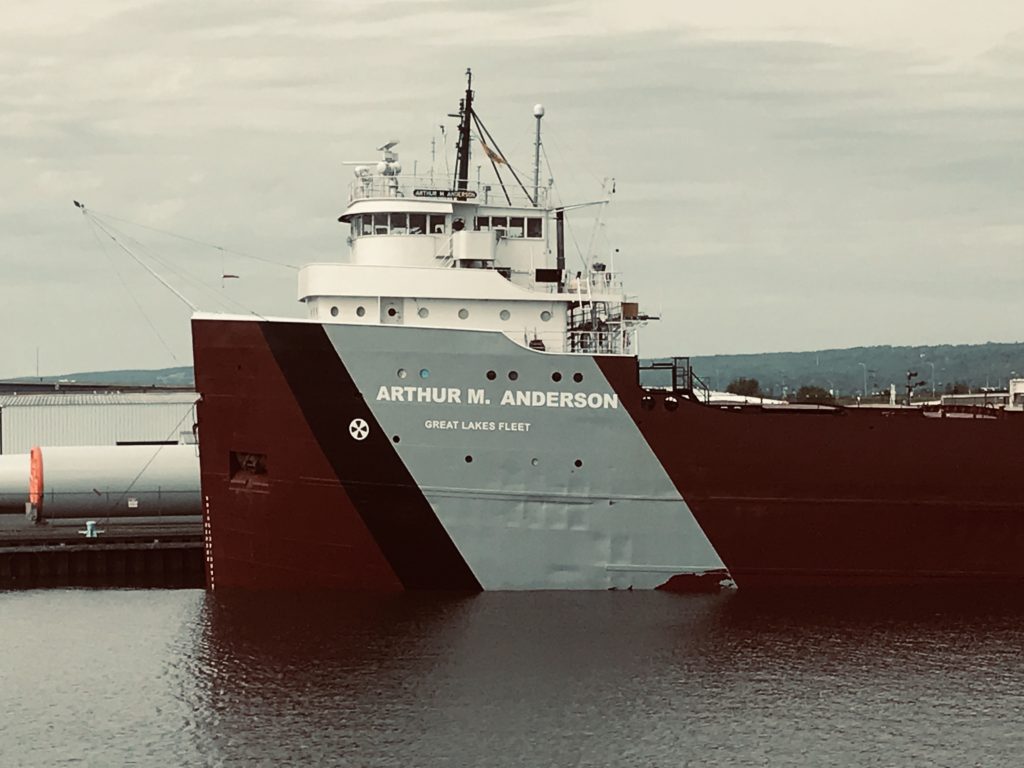 Halfway through, the man-with-the-mic says to look starboard and behold the "Arthur Anderson." Turns out, that venerable freighter is the sister ship to the Edmond Fitzgerald and had been following her that fateful night, but could not render aid. Funny we should see her at that precise moment as she sailed into Lake Superior. The mic man then says the near 60-year old vessel completed two years worth of upgrades and was returned to service just eight days go.
What a coincidence.
By Juergen Barbusca